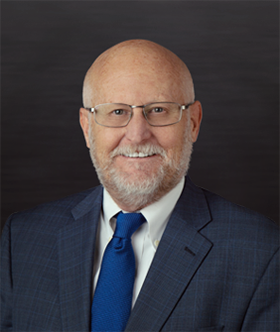 John G. Turner, III
Partner
Amarillo, Texas
806.372.5050
jturner@mhba.com

Download V-Card
About
John's practice encompasses a wide variety of litigation matters – from national fraud cases to local business and family law matters. John has 30 years of commercial litigation experience and, though based in Amarillo for 28 years, has tried cases in state and federal courts throughout the country. He has tried and settled cases involving director and officer liability, accounting malpractice, legal malpractice, fraudulent transfers and creditor's rights, including some very high-profile matters during the course of his career.
He was recently a member of the trial team that obtained a $625 million judgment on behalf of the FDIC against PricewaterhouseCoopers, which garnered much national attention as the largest verdict ever entered in the United States against a Big Four accounting firm. John was co-lead counsel for the FDIC in a case where a $166 million jury verdict, one of the largest in the United States that year, was obtained against a mortgage originator and that verdict was upheld on appeal. John also successfully led the efforts by the FDIC to repatriate millions of dollars moved offshore to the Cayman Islands by two former bank officers convicted of bank fraud.
John's litigation practice is by no means limited to representing the FDIC. He has represented bankruptcy trustees throughout the country in litigation and has also litigated numerous matters locally, successfully representing both plaintiffs and defendants in a broad array of matters.
John also devotes a portion of his practice to family law. It is often overlooked that family law matters are lawsuits. While reaching resolution in a divorce or custody matter short of hearing or trial is always the goal, that goal cannot always be achieved. John is able to bring his litigation skills to the family law arena when things cannot be resolved amicably.
John graduated from Texas Christian University in 1983 with a BBA in Finance. He is a 1989 graduate of St. Mary's University Law School, where he graduated third in his law school class.
Bar Admissions
State Courts
U.S. District Courts
Western District of Texas (1990)
Northern District of Texas (1990)
District of Arizona (1999)
District of Colorado (2005)
U.S. Court of Appeals
Forth Circuit (2006)
Fifth Circuit (1990)
Eighth Circuit (2014)
Associations & Memberships