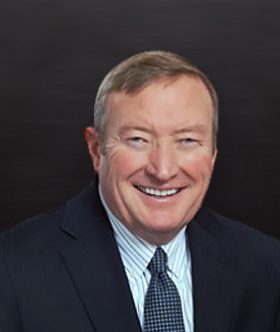 David R. Langston
Partner
Lubbock, Texas
806.765.7491
drl@mhba.com

Download V-Card
About
David R. Langston is a partner who focuses his practice on banking, commercial litigation and bankruptcy reorganizations.
During the difficult financial times experienced in the Farm Belt during the 1980's, David used his knowledge and passion for agriculture to represent farmers, ranchers and agribusiness professionals when their properties were turned over to the bank for foreclosure. He was successful in helping his clients defend their livelihood and went on to author an article for the Texas Tech Law Review entitled, "A Practical Guide to the Use of Chapter 11 of the Bankruptcy Code in Large Farm and Ranch Reorganizations."
David Langston also served as the Mayor of Lubbock, Texas, from 1992-1996. After his term ended, Langston continued practicing law.
His dedication to Lubbock continues through pro bono work for St. John's United Methodist Pro Bono Clinic.
David attended the American University in Washington D.C where he graduated with honors for his thesis on American agricultural policy. While he pursued his undergraduate and law degrees, he was Congressman George Mahon's agricultural assistant, where he focused primarily on farm legislation and policy. He went on to earn his J.D. from Georgetown University Law Center.
After law school, he was selected by the Department of Justice to serve as a member of the Panel of Chapter 7 Trustees for the Bankruptcy Courts of the Northern District of Texas and was appointed by the Federal courts to administer bankruptcy estates and distributed the funds to creditors.
Publications
A Practical Guide to the Use of Chapter 11 of the Bankruptcy Code in Large Farm and Ranch Reorganizations, Texas Tech Law Review, Volume 21, Number 4, 1990
Representative Cases
In re: Wool Growers Cen. Storage Co., 371 B.R. 768 (Bankr. N.D. Tex. 2007) In re: Anderson Grain Corporation, 222 B.R. 528 (Bankr. N.D. Tex. 1998) In the Matter of Brints Cotton Marketing, Inc., 737 F.2d 1338 (5th Cir. 1984) In re: Balch, 25 B.R. 22 (Bankr. N.D. Tex. 1982
Bar Admissions
State Courts
Texas (1979
New Mexico (2016) 
U.S. District Courts
District of Nebraska (1986)
Northern District of Texas (1980)
Eastern District of Texas (1982)
Northern District of Texas (1988).
Western District of Texas (1991)
U. S. Court of Appeals
Fifth Circuit (1983)
Eighth Circuit (1986)
Associations & Memberships