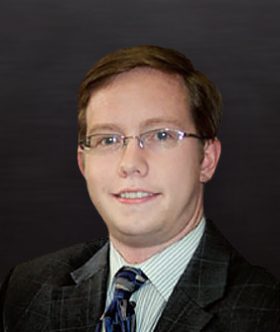 Richard Biggs
Partner
Amarillo, Texas
806.372.5050
rbiggs@mhba.com

Download V-Card
About
Richard Biggs' primary focus is complex commercial litigation, with experience in partnership, real-estate, and oil & gas investment disputes and real property disputes. Additionally, Mr. Biggs represents both plaintiffs and defendants in civil rights and civil forfeiture matters.
Richard joined Mullin Hoard & Brown in 2009 following a year-long clerkship for the Honorable Mary Lou Robinson, a Federal District Judge for the Northern District of Texas in Amarillo, Texas.
Richard received both his undergraduate and law degrees from the University of Texas at Austin. While in school, he was the senior editor of the Texas Environmental Law Journal and was president of the UT Racquetball club.
Representative Cases
Richard has provided representation in a broad range of matters including:
Investment disputes
–           Jury verdict of $700,000 in commercial real estate investment dispute (Philemon Hospitality, LTD, et al v. Baucis, LLC, et al; 47th District Court, Potter County, Texas)
–           Precedent-setting appellate win establishing which damages are recoverable in commercial real estate dispute (RLCI v. G.R. Chapman Limited Partnership, 2017 WL 4784934)
–           Recovered over $175,000 in settlement for client for oil and gas investment dispute
–           Rendered verdict on appeal dismissing all claims against client (defendant) in lending dispute (2015 WL 1221394)
–           Defended investment advisers and other investment professionals
Civil Rights and Civil Forfeitures
–           Trial award of $99,980 for client for wrongful civil forfeiture arising out of I-40 highway stop (United States v. $99,980 in U.S. Currency, Case No. 2:10-cv-247-J)
–           Recovered $200,000 in a single settlement for client for wrongful civil forfeiture arising out of I-40 highway stop
–           Recovered favorable settlements for clients in wrongful discharge and employment discrimination matters
–           Defended public employees against claims of civil rights violations
Real Estate
–           Represented homeowner to trial and appellate victory, including attorney's fees, against oppressive homeowner's association. Timbercreek Canyon Prop. Owners Ass'n, Inc. v. Fowler, 07-14-00043-CV, 2015 WL 4776695 (Tex. App.—Amarillo Aug. 12, 2015, no pet.)
–           Represented homeowners association in numerous real estate disputes against homeowners
Oil and Gas
–           Recovered over $175,000 in settlement for client for oil and gas investment dispute
–           Represented numerous royalty interest owners in disputes against well operators
–           Represented operating companies in disputes with working interest owners
Bar Admissions
State Courts
Texas (2008)
New Mexico (2012)
U.S. District Courts
Northern District of Texas (2008)
Southern District of Texas (2013)
Associations & Memberships
State Bar of Texas
Amarillo Area Bar Association
Amarillo Area Young Lawyers
Association: Board of Directors
Leadership Amarillo & Canyon (2012)
Greenways HOA, Board of Directors